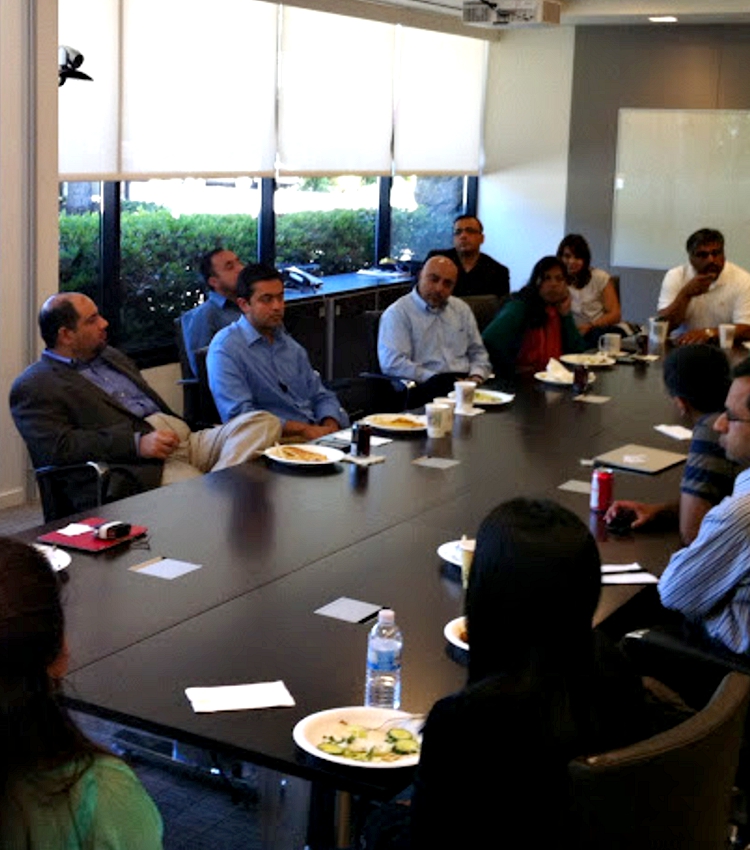 An OPEN-SV 'Ask-Me- Anything' Mentorship Breakfast event is hosted by Charter Members or other successful member of our OPEN-SV community. It is limited and open only up to 10 registered OPEN-SV members. The event is at 8-10AM on Friday mornings.
Format: Round-table.
Our moderator starts with introduction from attendees using 90 second- rule and asking what they wish to learn from the hosts. Mentor host then briefly talks about own life experiences, career highlights, lessons learned and general advice. Host then fields questions from members at the table. Registrants do not pay for the breakfast.
We have over 70 Mentors and Advisors
December 19, 2019
Faraz Hoodbhoy is the founder of PixSense, Inc., a successful Silicon Valley startup that provides a mobile social media platform offered by mobile operators to their subscribers.